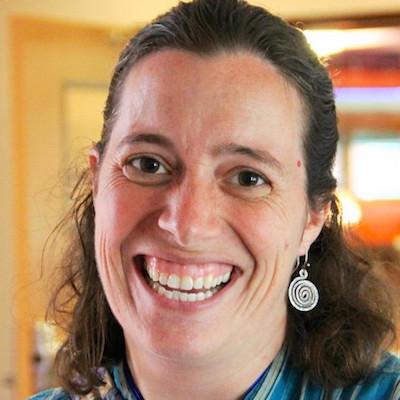 Lora Nafziger
Pastor: Christian Formation, Congregational Life
Contact Lora via our Contact Form
Lora was born in Stratford, Ont. She graduated from Goshen College, BA: Sociology & Anthropology, 2001, Smith College School for Social Work, MSW, 2006, and Chicago Theological Seminary, M.Div, 2008.
Lora and her husband Mitch have three school-aged sons and a toddler.
After graduating from GC, Lora worked with MCC in Northern Manitoba. She then worked in Alaska & Indiana as a clinical social worker with adults and children, doing play and expressive therapy. She joined the AMC pastoral team in 2013.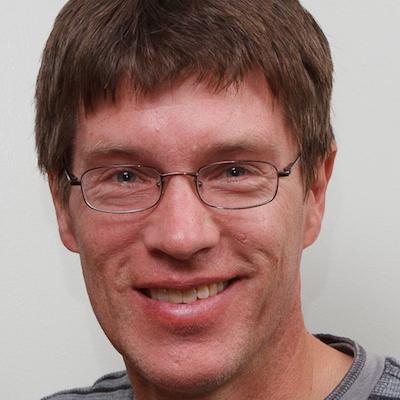 Karl Shelly
Pastor: Small Groups, Peace, Justice, Advocacy, & Community Connections
Contact Karl via our Contact Form
Karl was born in Columbus, OH. He graduated from Adrian College, BA: Religion & Political Science, 1983, and University of Denver College of Law, JD, 1986.
Karl & his wife Michelle have three sons in their 20s.
Karl previously worked as a lawyer, as a Capitol Hill lobbyist for Mennonite Central Committee, and a mediator in the D.C. court system. He's been an adjunct professor of Peace, Justice, & Conflict Studies at GC since 2002, and a member of the AMC pastoral team since 1998.
Document written by Karl: What is a "progressive Christian?
Response from Karl to being "charged" with officiating at same-sex wedding.
Karl's homily to Carolyn Schrock-Shenk delivered at Carolyn's memorial service February 9, 2019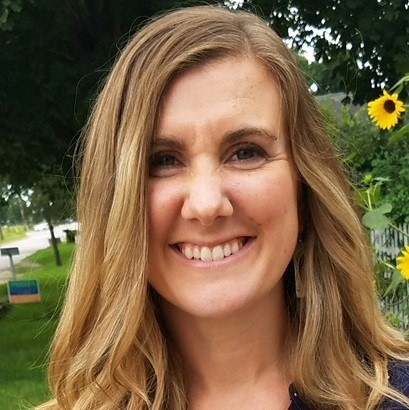 Anna Yoder Schlabach
Pastor: Pastoral Care, Worship
Contact Anna via our Contact Form
Anna was born in Normal, Illinois. She grew up in Goshen as a child of Assembly Mennonite Church. She studied Bible and religion, history and peace, justice and conflict studies at Goshen College, graduating in 2007, and earned a master of divinity degree from Iliff School of Theology in Denver, Colorado, in 2011.
She and her husband, Brian, served for one year with Mennonite Mission Network in Albuquerque, New Mexico, where twins Sophie and Caleb were born in 2012. Their family returned to Goshen in 2012. Anna enjoys reading, conversations and planning ahead. 
Anna joined the pastoral team in November 2018.